Meet Jamie
The inspiration behind The Jamie Fund is Jamie Piro. Jamie was diagnosed at age 3 with Pervasive Developmental Disorder, a form of autism. Jamie was lost in a world all her own and when she started school we feared she would never interact or learn.
The iCare Program
iCare (Introducing Children to Acceptance through Reading and Education) is a reading program that works within a school system to develop empathy among typically functioning peers and help explain why some classmates might be different than others.
Become a Volunteer
iCare Reading Volunteers in Mansfield Public Schools love working with children through pre-approved storybooks. Find out more information about becoming a volunteer and register to help today!
iCARE is part of the curriculum in 25 schools in 24 towns in MA & 17 towns in 12 other states across the U.S.
Latest News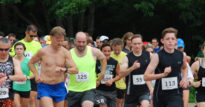 The 2017 Jamie Fund 5K was the 9th annual race/walk to benefit the Jamie Fund.  All proceeds go to supporting the programs we help to fund.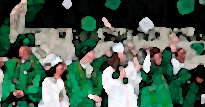 Due to the generosity of so many who support our 5K fundraiser every year we were able to award two $2,000 scholarships this year. Congratualtions
Events